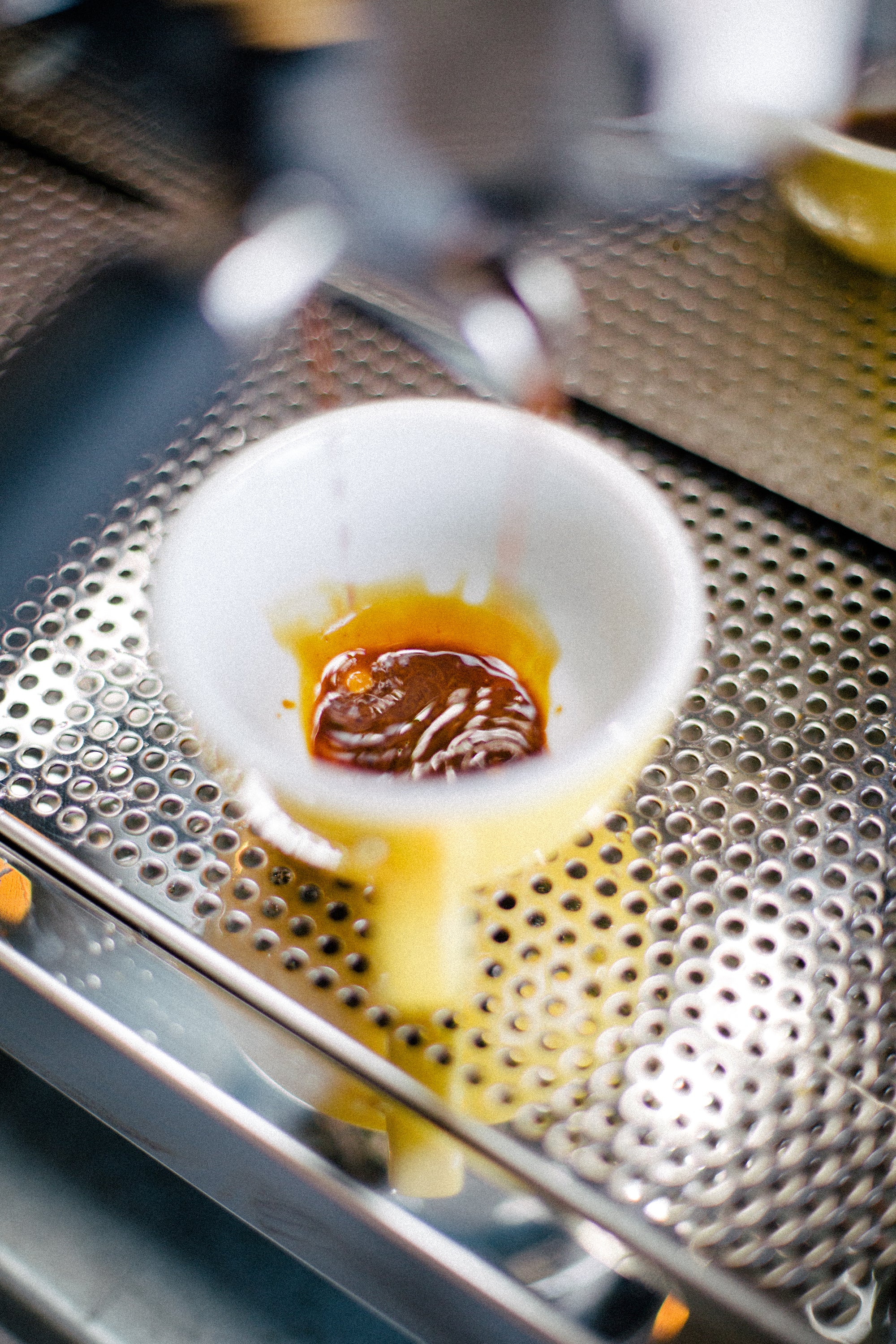 Wholesale
:
Serve Our Coffee
Thinking about raising your coffee game? We offer a range of options to support businesses old and new.
Work with us
We want to help businesses whose focus it is to serve better coffee.
Finding the right coffee supplier can be tricky. Of course the coffee has to be good, but there are so many other things to consider when choosing the right supplier. Servicing, equipment, training, location etc. The list goes on. We're here to help you navigate this.
Finding the right fit
As a small team, we're not always the ideal supplier for potential customers, and we'll be honest about that. Our strengths lie in great coffee, so if you're looking to raise your coffee game, give us a call.
Here's what we're good at:
● Supplying world class, consistent, speciality-grade coffees.
● We know roasting. We have some of the best roasting machines ever built, and a team that know what they're doing.
● Providing high quality, practical barista training and technical support.
● Providing our cutomers with industry leading equipment that will allow them to brew better coffee, at competitive prices. We're happy to work to your budget. We believe good equipment doesn't have to cost the earth.
Sound interesting? Give us a call or send us a quick message. We'd love to hear from you.
Testimonials
"Quality, consistency and professionalism."
These are the characteristics that cafes look for in their roastery, and Roastworks delivers this in spades. From their world-class house blend, to their choice single origins, each coffee is curated, roasted and delivered with the highest level of excellence. The nature and character of the Roastworks team has meant that our relationship has grown into something far more than the usual cafe-roastery axis, and into a dynamic partnership that means their coffee grows with us. Choose Roastworks and watch your coffee game explode with quality, knowledge and variety.
"Their Business is Rocking It"
We were looking around for the perfect fit to work with on the coffee side of the business. We can say with certainty that we found that with Roastworks. From helping us source the best equipment to providing us with interesting and tasty coffee for both retail and on as both our house and guest!

They are a local Devon roaster and their business is rocking it 👏