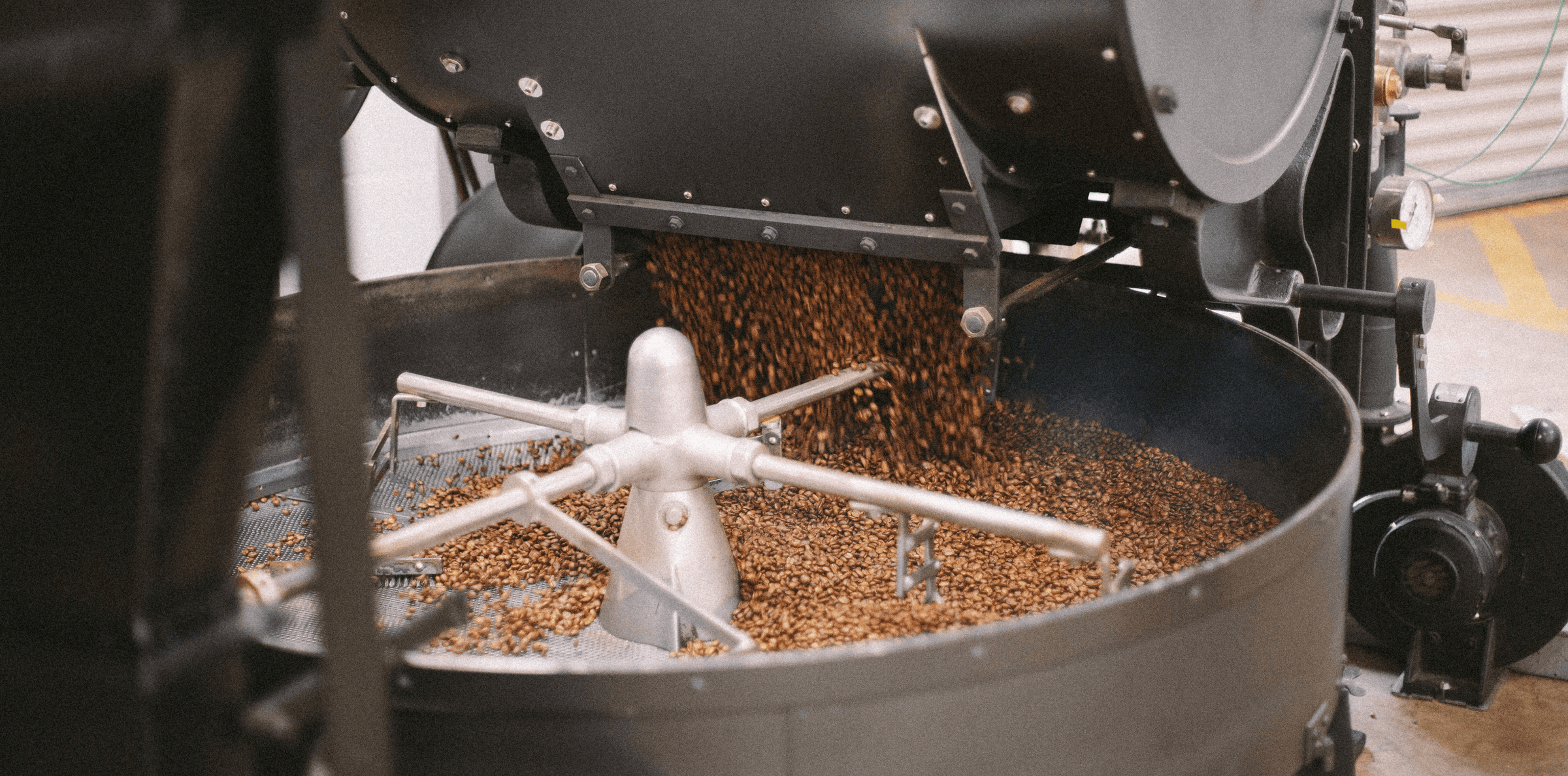 About Us
:
The Roastery
This is where the magic happens. We hand roast, pack and dispatch all of our coffees to homes, farm shops, cafés and supermarket shelves across the UK.
Facility
We operate out of a 3000 sq ft industrial unit situated in Willand, just off the M5 motorway and just north of Exeter.
Our roastery is SALSA accredited and set up to supply national buyers in the retail market.
Our roastery also includes a training and showroom area we call "The Lab" which is the base for all our cupping, training and QC operations.
Our Roasting Machines
We are very proud of our roasting machines. They are the heart and soul of our roastery and influence the taste of our coffee and even our branding. We are proud to use vintage, cast-iron, German-built machines and we adopt an industrious DIY attitude to keeping these machines running.
BARTH MENADO 60KG (1958)
Equal parts beautiful and terrifying; our pride and joy, the Barth Menado. Originally sold to a roastery in Sweden and having spent most of its life in Finland we finally acquired the machine in 2016. It is a beautifully designed and built machine but was in need of some serious TLC. We embarked on a full nut-and-bolt refurb in January 2016 which took six months to complete. We've kept it as original as possible, original burners, original motors (where possible), and no modern gubbins. The only tech we rely on are a couple of modern thermocouples which measure the bean and air temperature which are logged on a computer for consistency.
These machines were designed by an engineer who had a dream of building the ultimate roasting machine. It's totally over the top. There are six bolts where four would be plenty, the fans are massive, the drum design is totally unique, and then there is the weight. There's enough cast iron in this thing to make Brunel blush.

We love this machine and it's one of the reasons our coffees taste so delicious. Modern roasters have their place but comparing this machine to a modern roaster is like comparing an Aga to a brand-new Neff oven. They'll both cook your casserole, but they'll do it in different ways. It's all about thermal mass. Once the Barth gets hot there is so much retained energy in the cast iron it allows us to achieve a more developed roast profile. This creates a sweeter and more balanced cup profile.
PROBAT LG12 (1971)
This is the first proper production roaster we bought and it's still going strong. We use it mainly for our single origin and decaf coffees. We spent 3 months over the summer of 2021 giving it a full mechanical and cosmetic refurb. It's now in the best shape of its life and is running like an absolute dream!

We use an Ikawa Pro for all our cupping and QC roasting.